iPHONE REPAIR, iPAD, APPLE LCD, DIGITIZER FIX, SCREEN REPLACEMENT in Gold Coast
PLATINUM PHONE SERVICES PROVIDE TOP QUALITY IPHONE REPAIR SERVICES FOR REASONABLE PRICE. WE ONLY USE AAA GRADE TOP QUALITY PARTS.
EVERY REPAIR COMES WITH 3 MONTHS WARRANTY. GOOGLE SEARCH SPECIAL PRICE!!
PLEASE LET US KNOW YOU ARE FROM GOOGLE SEARCH!! CHEAPER THAN NORMAL WALK IN REPAIR PRICE!!
EASY STREET PARKING AVAILABLE RIGHT IN FRONT OF THE SHOP.
iPhone & iPad
iPHONE SCREEN REPLACEMENT (INCLUDING LCD)
iPHONE 5/5C/5S -- $70
iPHONE 6 -- $70
iPHONE 6 PLUS -- $80
iPHONE 6S -- $80
iPHONE 6S PLUS -- $90
iPHONE 7 -- $90
iPHONE 7 PLUS -- $100
iPHONE 8 -- $100
iPHONE 8 PLUS -- $100
iPHONE X -- $140
iPHONE XR -- $140
iPHONE XS -- $140
iPHONE XS MAX -- $190
iPHONE 11 -- $150
iPHONE 11 PRO -- $220
iPHONE 11 PRO MAX -- $320
iPHONE 12 MINI -- COMING SOON
iPHONE 12 -- COMING SOON
iPHONE 12 PRO -- COMING SOON
iPHONE 12 PRO MAX -- COMING SOON
iPAD SCREEN REPLACEMENT (ONLY GLASS, NOT LCD)
iPAD 2/3/4/MINI 1/2 -- $110
iPAD AIR -- $120
iPAD 5 -- $130
iPAD 6/7 -- $140
SAMSUNG Galaxy
SAMSUNG SCREENS (INCLUDING LCD)
S7 = $250
S8 = $300
S8 PLUS = $310
S9 = $310
S9 PLUS = $330
S10/S10 PLUS = $430/$490
S10E = $340
NOTE 8 = $320
NOTE 9 = $340
NOTE 10 = $430
NOTE 10 = $490
PLEASE CALL OR TEXT TO 04 1111 8453 FOR ANY INQUIRY
(BATTERY, CHARGING PORT, BUTTON, CAMERA, SPEAKER, MIC, WATER DAMAGE, RESTORE, SCREEN PASSWORD REMOVAL, SCREEN REPLACEMENT)

IPHONE REPAIR TAKES NORMALLY 30-40 MIN, UP TO TWO HOURS

IPAD AND SAMSUNG PHONE REPAIR MAY TAKE FEW HOURS

EVERY REPAIR COMES WITH 3 MONTHS WARRANTY AND TAX INVOICE

WE DO NOT FIX IPAD AIR 2 AND MINI 4 SCREEN.

WE ONLY FIX APPLE IPHONE AND SAMSUNG GALAXY

9AM - 5PM MONDAY TO FRIDAY, CLOSED ON WEEKENDS

EASY STREET PARKING IS AVAILABLE RIGHT IN FRONT OF THE SHOP

CHECK OUR GUMTREE LIST FOR NEW & USED IPHONES ON SALE

TO UPGRADE, BRING YOUR OLD IPHONE FOR CASH DISCOUNT AND CHOOSE ONE OF OUR IPHONES ON SALE

THEN PAY THE GAP BETWEEN NEW AND OLD IPHONES

WE FIX, BUY, SELL, TRADE, REPAIR PHONES

QUALIFIED TECHNICIANS REPAIR  YOUR PHONE
GOLD COAST PIMPAMA COOMERA HELENSVALE RUNAWAY BAY BIGGERA WATERS PACIFIC PINES OXENFORD ARUNDEL GAVEN PARKWOOD LABRADOR MOLENDINAR SOUTHPORT SURFERS PARADISE BENOWA HIGHLAND PARK CARRARA BROAD BEACH MERMAID WATER CLEAR ISLAND WATERS NERANG BROADBEACH MIAMI ROBINA MERRIMAC WORONGARY GAVEN ASHMORE COOMBABAH HOPE ISLAND BUNDAL

Get the Samsung Repairs in the Gold Coast You Need Right Here
Nowadays everyone relies heavily on their phone, which is why we provide the Samsung repairs in the Gold Coast you need should your phone experience problems. We can also provide you with excellent iPhone and iPad repairs. Choose Platinum Phone Services and get professional repairs every time.
The Benefits of Coming to Us for a Samsung Phone Repair
When you come to us for phone repairs, you can always expect the following benefits that make our services that much better:
Each of our repairs includes a three-month warranty should something go wrong again after you have been here. We pride ourselves on providing the service you can always rely on to repair your phone now and in the future.
We provide affordable repair services that use only high-quality parts. Our professionals understand where to look for common and rare problems in phones and how to get everything back to working order as soon as possible.
Our shop comes with street parking right out front make your trip here that much simpler. You do not have to struggle with finding parking or walk far after parking. You will just have to stop and walk right in.
Whether you need a team that can provide you with a reliable repair warranty, high quality repair services, or street parking to make your trip that much simpler, we provide it all. Choose us and get the right team to fix your phones or tablets.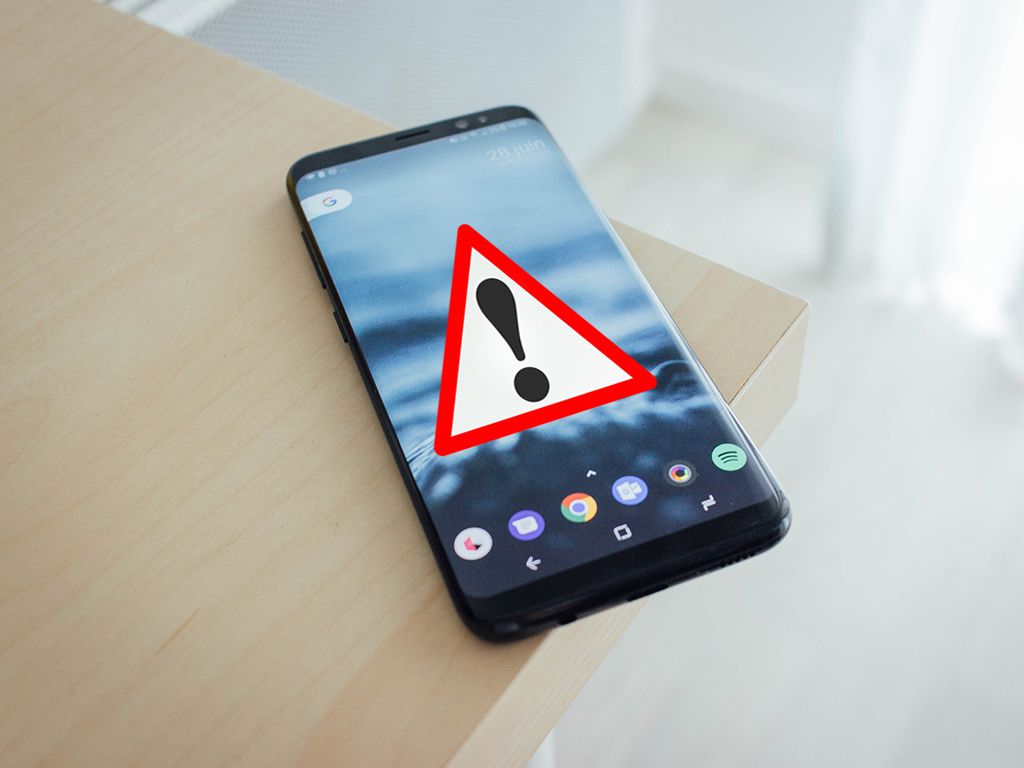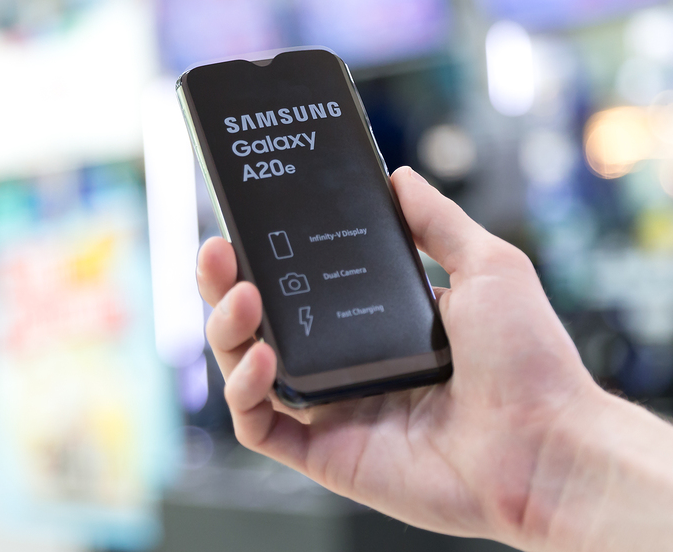 Common Signs that Indicate You Need a Samsung Phone Fix
Here are some common signs to look out for that indicate you need a professional to take a closer look at your phone:
Your screen shows vertical lines, has black spots that do not change with the rest of the screen, or has other strange visuals that seem out of place. Any of these issues usually indicate a damaged screen. Luckily, our professionals are more than capable of fixing it.
You suddenly experience minimal battery life with your phone, and it dies rather quickly, even after fully charged. Sudden low power usually indicates battery failure, but it is far from an unfixable problem.
Your phone experiences random restarts or shutdowns, despite the battery being far from empty. This situation is less straightforward than a broken screen or broken battery, but still fixable. Let us look at it, and we will find a solution and provide the necessary repairs.
About Us and Our Services for iPhone or Samsung Phone Screen Repairs
Since the establishing of our business, our goal was to provide affordable repairs to everyone as most shopping centres typically overcharge. Now, we have more than five years of experience providing excellent repairs to all our customers to ensure the best quality fixes at the best prices. Whether you have a Samsung, an iPhone, or an iPad, we can provide you with the necessary services to keep your phone or tablet in working condition. Call us today or visit our shop and get the affordable repairs you deserve.
We Conduct Phone Screen Repairs in the Gold Coast
Phone screen repairs in the Gold Coast are essential if your smartphone has been through the mill. If you have cracks on your screen, it will be difficult to view the contents clearly—and to move forward, you'll need an iPhone screen replacement. Platinum Phone Services will have your phone and its new screen ready for you in approximately two hours. We are engineers with extensive knowledge of smartphones, particularly the intricacies of iPhones and Samsung Galaxies.
Tips for Choosing a Technician for iPhone Repairs
It's difficult to imagine life without a smartphone. These devices have worked their way into the centre of our lives and become irreplaceable. Our devices are responsible for keeping us in contact with friends and family and keeping us connected to our place of employment. As such, our smartphones must be operational so that we can continue to rely on them day after day.
Sometimes, issues occur that mean a fast iPhone repair is your next step. There are several mobile phone repair shops available, which may make it difficult to select a suitable one. A few tips:
Besides searching for a mobile repair shop that has the necessary qualifications, you must research the reputation of their services. Ask for recommendations or look for testimonials that speak to the quality of the service that other customers have received. Even though a company may be certified, you don't want to deal with a technician who is rude.
If you are about to hand in your smartphone for repairs, ask the technician about any warranties that they have on their work. A reputable service usually backs their work with a warranty to demonstrate their confidence in their abilities.
Time is of the essence. The longer that you are without your smartphone, the longer you will feel disconnected from the world. Even though repair time fluctuates depending on the type of repair, you should be able to work with a technician who can provide you with a short turnaround time.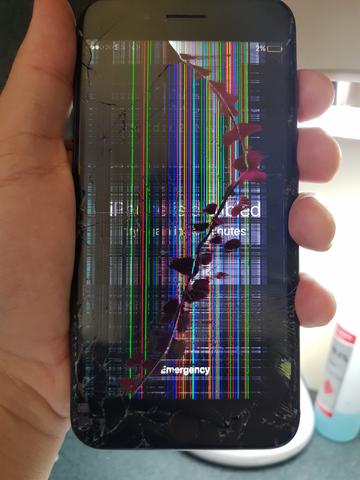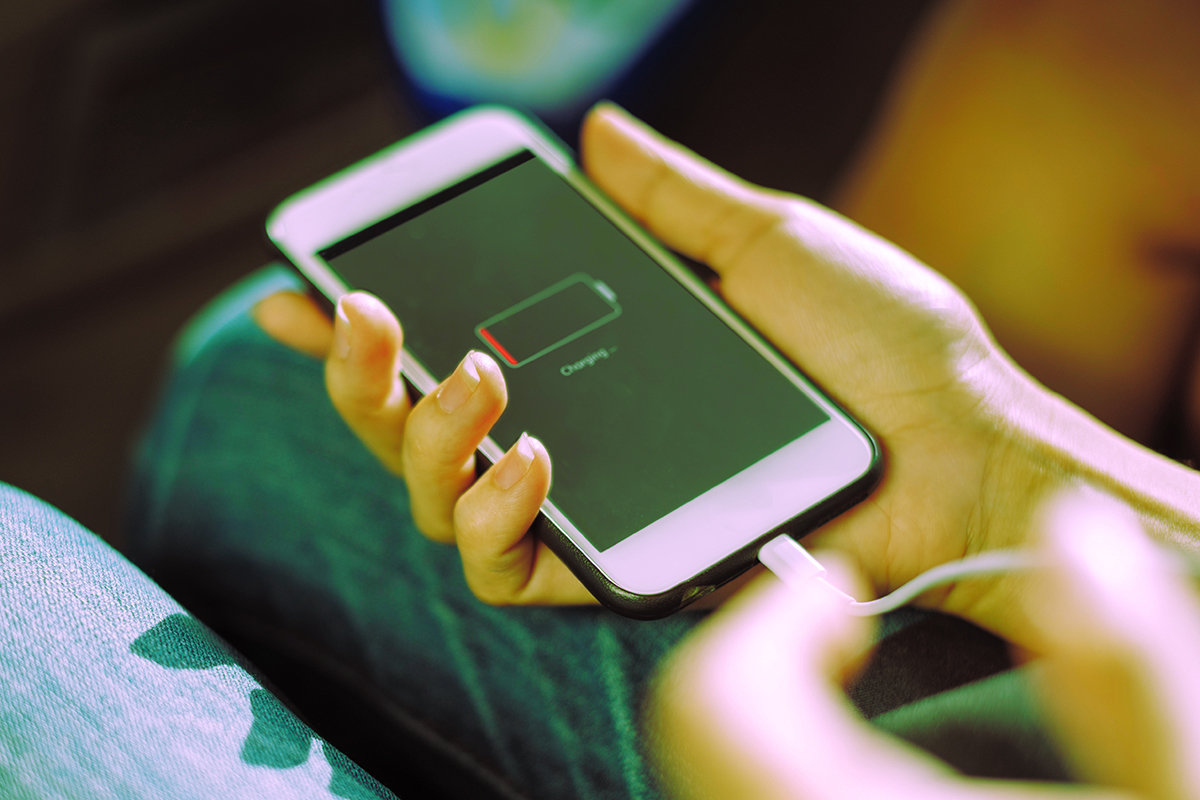 Signs You Need an iPhone Battery Replacement
Smartphones perform a wide range of tasks while fitting into the palm of our hands. Over time, this continuous work takes its toll on the battery, as is the case with a car and its battery. These are the signs that you need to replace your iPhone battery:
If your iPhone keeps shutting down unexpectedly, you can try to recalibrate the device. You can do so by running the device until the battery is completely out of power and the phone shuts off, then performing a soft restart by holding the sleep and home buttons. If the problem persists, then you need a replacement.
When your iPhone battery is drained, it won't power up even when it is plugged into a charger. If it powers up and responds, the battery or its connector is the issue that you'll need to address.
How often have you felt your phone and it was so hot that you could fry an egg on it? Batteries are designed to internalise heat, so if you're feeling the surface warm up unexpectedly, there is a deeper issue.
Why Trust Platinum Phone Services Regarding a Screen Replacement for an iPhone?
We are qualified technicians with years of experience working with smartphones. We conduct repairs on iPhones and Samsung Galaxies. We accompany every repair carried out by our team with a three-month warranty and tax invoice. We understand the urgency of having your smartphone repaired, and we strive to complete most repairs within just 40 minutes to two hours.
Besides battery and screen problems, we repair charging ports, cameras, speakers, and screen password issues, among others. Visit us at our shop, where there is ample street parking, or contact us for more information.